While You Were Gone by Sybil Baker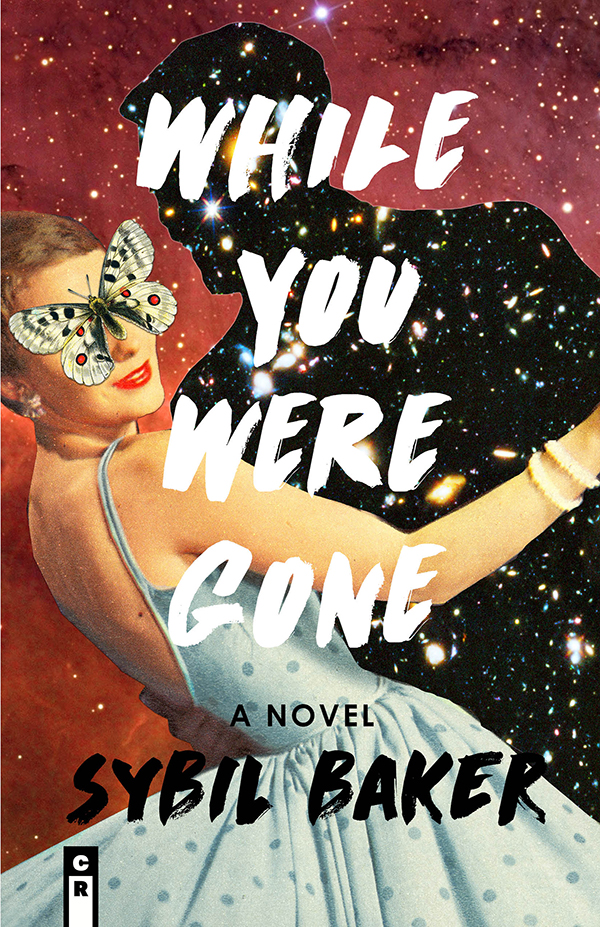 Fiction
WHILE YOU WERE GONE
BY SYBIL BAKER
C&R Press
294 Pages
ISBN 978-1-936196-58-6
by
Eva Kaplan
Sybil Baker's novel While You Were Gone has an enticing title – one that might instantly spur a correlation to the themes of 1989's The Trip to Bountiful (an elder person's need to revisit her hometown) or Tom Wolfe's book You Can't Go Home Again (predicated upon unfulfilled nostalgia) or, perhaps, to some other dubious occurrence.
While You Were Gonne's non-traditional, non-chapter format is a compelling division of storytelling – allowing for ingesting its developing sequences while encouraging personal retrospective reflections. The novel's narrative follows the personal "journeys" of three sisters (Shannon, Paige, and Claire) within family, among peers, and impacted by mores of the time.
Although set in Tennessee, the location is not pertinent to the intricacies relating family.
By her descriptive writing, Ms. Baker elicits the reader's associative bonding with incidents that parallel our own life stories.
As a discerning reader, inquisitiveness will be piqued by unfamiliar references as to Chattanooga socialites - Tennessee based notables such as Bessie Smith, pioneer in the genre of blues.
The book adheres to intervals of four years – beginning with "page space" 1995. These time spaces continue through to the present encompassing uncertainties, adjustments, and changing societal focus!
Inclusive issues address: LGBT, the recreational drug scene, intimacy, mother-daughter relationships, surrogate parenting, and human life cycle (living and dying).
Jeremy's car becomes the literary device driving us forward through the years!
Beginning Time Space
Underlying the essence of While You Were Gone is its opening. It is Shannon's Senior Prom – a symbolic transitioning from 4 years of high school to adulthood.
If one backtracks four decades to 1955, Senior Prom Night was also a chaperoned event, often with double dating and with the awkwardness of a partner arranged by family or friend. In Shannon's case, her cousin Jeremy was her date.
Since 1995, there are no longer those kissing pretexts occurring with "Spin the Bottle" - or a slow, close, two step danced to:
They try to tell us we're too young
Too young to really be in love
They say that love's a word
A word we've only heard
But can't begin to know the meaning of. . . . !
Time Space 1999: 4 Years Later
World population exceeds 6 billion Y2k was a bust! Computers did not stop at the end of 1999 A new millennium
In the four years that have elapsed, the high school friends are on the throes of experiencing "adulthood". Inevitably, their "passage" will display similarities or comparisons to other times.
With a time frame and setting now established, the novel's focus turns to a more intimate, though fragmented introduction to all the sisters and an array of other characters.
Within a smoke and pot reeked environ, the book now centers upon Paige and her startup band. Oblivious to the foggy and pungent smell, the young crowd represents the Class of 1999. On the cusp of a new millennium, they refer to themselves as "The Surplus Age". "One that has a surplus of friends, possibilities, money, and opportunities"!
Among this circle of friends, Paige aspires to be a performer, Karaoke style, using prerecorded music of her favorite singers.
This downstairs socializing at Shannon's, Paige's, and Claire's home was typical of those moderately secluded hangout basements and garages of the period. In that respect, Paige also muses whether popular bands from the 60s and thereafter also had starts in basements. Were drinking age laws in place?
Actually, The Beatles had a venue site outside of Liverpool for their first real gig. According to records though, it was a disaster, attended by about 18 spectators. Like other startup groups, they first met in smoke filled rooms like Paige's basement.
1999 was also a year of world concern about the dire needs regarding impoverished conditions in South Sudan, Africa. Ben, Shannon's boyfriend, is an avid photographer. He becomes an activist - motivated by photographer Kevin Carter's 1944 Pulitzer Prize photo depicting the scourge. (The photo first appeared in The New York Times on March 26, 1993. It showed "a frail famine stricken boy reported to be attempting to reach a United Nations feeding center in Ayod, South Sudan.")
1990s were still not accepting of LGBT youths. LGBT young adults felt in limbo. They knew they were disappointing parents who had expectations for them that included a "traditional" life. When Jeremy "comes out", he is devastated by his mother's rejection. There was no reaffirmation of acceptance. Supposedly, philosophically, parents were receptive to books such as William's Doll to indirectly present a model for future fathering.
Ben's and Shannon's relationship attest to continued open relationships and open marriages that gained momentum in the 1970s. Such increase in sexual freedom, and pre-marital "hook-ups" among the college set. became prevalent in the 1990s and now into the 21st century.
Initial focus is more inclusive of Shannon, less upon Paige, minimally upon Claire. Of the three sisters, Paige seems more attached to childhood memories: Mom and daughter tea parties; norm of hand-me-down or home sewn clothing; the rarity of Mom agreeing to a treasured "store bought". So true for schoolgirls during the 40s and 50s!
(Noteworthy is how fashion trends are cyclic – times when fads for Vintage Clothing" is sought and past fabrics such as cotton eyelet resurface.)
Description of Paige's bedroom makes it appear dowdy and unkempt. "Gauze curtains" were likely to be sheers. Describing the room's furniture as beat-up is an effect now duplicated as distressed — boasting a purposely scratched and marred finish. Such tables, chairs, etcetera have become a hot spot for current room décor.
Maturity that accompanies being the eldest daughter, married, and expectant, gifts Claire as a source of comfort to her terminally ill mother. Snuggling next to her mother who drifts in and out between sleep and sleeplessness. There are brief moments of conversing! And one such discourse startled Claire. Her mother asked to go to Africa, to Kenya. "I'd meet my sister Tammy. . . ." Was her mother hallucinating? Will this be a revelation? Were there family secrets?