Teddy Thompson's Ultimate Funeral Mix Tape
April 12, 2017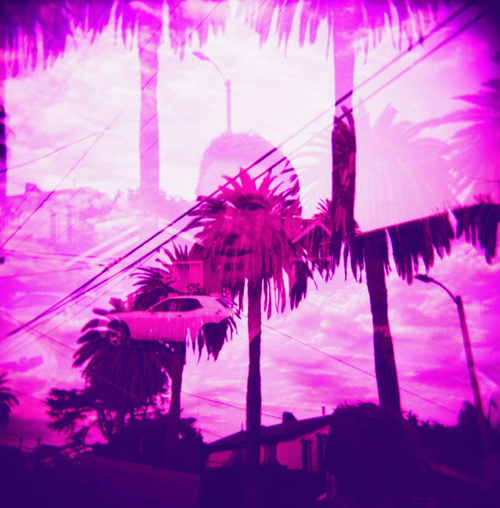 Amazing Grace - Aretha Franklin - Amazing Grace 1972
There is literally nobody in the history of recorded music I would rather hear singing Amazing Grace. This is almost a frenzied version, if something this slow can be called frenzied. Recorded live at the New Temple Missionary Baptist Church in Los Angeles in January 1972, it features the Southern California Community Choir. And the audience is as much a part of this rendition as Aretha is. They holler and cheer every word, every syllable, every beautiful melodic run. She calls and they respond. They spur her on to greater and greater heights, and she takes us up and brings us down for a full ten minutes of pure soul bliss.
Outside The Wall - Norma Waterson - Norma Waterson 2006
Norma Waterson is England's greatest living folk singer. I can feel my bones vibrate when she sings. I can feel thousands of years of Celtic blood coursing through my veins. This is probably what Braveheart listened to in his downtime. The song is, I think, about "The Troubles" in Northern Ireland in the late 6-'s through late 90's. But it's a mothers lament, or a wife's lament or just a woman's lament about her men fighting and dying for a cause. It features a heartbreaking guitar solo by one Richard Thompson.
The Night They Drove Old Dixie Down - The Band - The Last Waltz
To borrow a phrase from another Band song on this record, "they rattle the walls" on this cut. Levon just kills me dead with his performance. Jim Keltner called him, the only drummer that can make you cry. He was referring just to his drumming and he's dead right. Those rolls on the snare drum into the choruses are something else. And then there's the singing!! They were at their absolute peak here. It's my favorite live album of all time.
Dark End of The Street - Ry Cooder - Why Don't You Try Me Tonight
I've always loved this song. I mean, who doesn't? But I think because we all know it so well, this instrumental version works so well. The guitar tone is so intimate in the verses and broad in the choruses, it has all the nuances of a voice.
I Dream A Highway - Gillian Welch - Time (The Revelator)
I have no idea what this song is about but it makes me cry. These two are the best country artists of this generation.
Somewhere Over The Rainbow - Judy Garland - The Wizard of Oz soundtrack 1939
This song has been analyzed to death because it's so achingly beautiful and poignant and dare I say perfect (although that's a terrible word to describe any art). It is so whole though. It's at once daring and complex and simple. Judy at her best. Not easy to peak at 16 but as a singer I think she did.
Moonlight Mile - The Rolling Stones - Sticky Fingers
Such a vibe here. I think it may be best listened to on headphones but I wouldn't advise that at a funeral.
If It's Magic - Stevie Wonder - Songs In The Key Of Life
You might not expect to hear the harmonica featured on a funeral playlist but this is Stevie Wonder (and it's only a bit at the end). The main accompaniment is the actual harp. Sooooo beautiful. It's no wonder it's the instrument of the angels.
Any Day Now - Sam Cooke and The Soul Stirrers - Sam Cooke With The Soul Stirrers
If I could only pick one, it would be this. Sam Cooke moves me like no other singer I have ever heard, when he sang gospel with The Soul Stirrers. To me this is as close to God as I understand. I am not a religious man but I believe in this.
Teddy Thompson is an acclaimed singer-songwriter with a career that has consistently garnered critical praise. NPR proclaims that he's "the musical equivalent of an arrow to the heart," while The New York Times calls his work "beautifully finessed." Teddy released his first, self titled album in 2000.
In 2002, Thompson played a key role in drawing his mother out of a 17-year musical retirement to record her landmark disc Fashionably Late, which he played on and co-produced. Thompson also toured as part of Rosanne Cash's band before signing with Verve. Soon after, Thompson released his much lauded 2006 sophomore album Separate Ways, which demonstrated how much his songwriting, performing and record-making skills had evolved since his debut. It was followed in 2007 by Up Front & Down Low, a collection of personally charged readings of classic American country songs that demonstrated Thompson's increased assurance as a performer and interpreter. In 2008, Thompson released the upbeat and highly acclaimed, A Piece of What You Need, which was declared "one of this year's best" by The Guardian and debuted at #9 in the UK's pop charts.. A fifth studio effort, Bella, was released February 2011 to much acclaim and led to touring the world with Elton John among other things.
In 2014 Thompson gathered his musical clan to release Family, one of the folk records of the year which garnered a multi page, in depth piece from The New York Times magazine. http://www.nytimes.com/2014/11/09/magazine/teddy-thompsons-folk-rock-family-reunion.html
Teddy's new record with US singer Kelly Jones was released April 1st 2016.